Calling a towing service to transport your car in an exercise in trust.  As a customer, you want to have full confidence that the towing service moving your vehicle has the experience, the equipment, and the coverage to provide the best customer service experience.  With over 25 years' experience in the Charlotte Metro area you can trust your local Top Dogz Team of full-time towing professionals to move your car or truck quickly and safely – all at a price that's extremely competitive.
Stuff happens.  This is as true in life on the open road as it is in life.  You never really can plan for exactly when the unexpected breakdown or service need will happen.  That's why it's a good idea to have a trusted towing service on speed dial in case the need arises.
If you're a driver in need in the Charlotte metropolitan area, give the professionals at Top Dogz Towing service a call at (704) 774-8669 and one of our trained towing service professional will be available to assist you.
Need a Tow Truck in the Charlotte, NC Metro area?  Begin the process by giving us a call directly at (704) 774-8669 or by reading our articles on towing service expectations, how to stay safe while waiting for a tow truck to arrive, and information on costs associated with our suite of towing and roadside assistance services.
Click here to find out more…
TRUST CHARLOTTE'S TOP TOWING COMPANY
Stranded and need a jump-start? How about a top-notch towing service to ship your motorcycle or sports car long distance? Why not call the best Roadside Assistance in the Southeast.
Top Dogz Towing Service in Charlotte NC offers comprehensive, professional roadside assistance services available 24 hours a day – every day. And because we're centrally located in Charlotte, we can guarantee our arrival at your location within 30 minutes of your call or sooner.
Whether its jump-start assistance, mobile flat tire repair, or you've been involved in an accident and need a flatbed tow truck, you'll always receive best-in-class service from Top Dogz Towing.
Simply give us a call at 704-774-8669, and one of our knowledgeable towing service reps will be ready to assist you to quickly get you up and on your way.
Quick service and a better price than I was expecting. Pretty impressive considering it was during rush hour. Randall was my truck driver. A solid good ol' boy who knew what he was doing.
Top dogz towing service is the best. I've had to use them twice, and each time they've responded quickly and were able to communicate via texts as well. Super-friendly and had some experience / advice with some of the repair places in Charlotte, which I ended up using with success to repair a radiator issue.
Called these towers after my clutch went out on I485. While it took a little longer than expected, they were quick about their work, and recommended a wrecker that had new camry clutches cheap, which saved me time and $$.
Not into leaving reviews, but I thought the service I'd received from Top Dogs towing last week was superb. What could have been a really bad situation with my car in the middle of the night turned out to be a minor blip on my trip to Florida. Thanks again guys!
COST EFFECTIVE
FLATBED TOWING SERVICES AT A FLAT RATE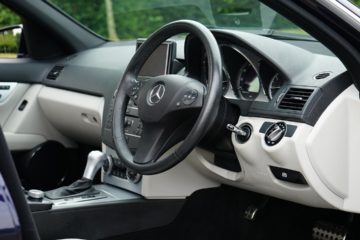 How to Safely Break into Your Own Car [Part – I]
Nothing can be as frustrating when you see your keys shining on the dashboard of your car and it's locked. You don't even have the spare keys handy – kicking the dirt or pull your hair seems like the only [...]
Read more
24 HOUR EMERGENCY TOWING
TOWING SERVICES WHEN YOU NEED IT MOST